Perky Bench without cushion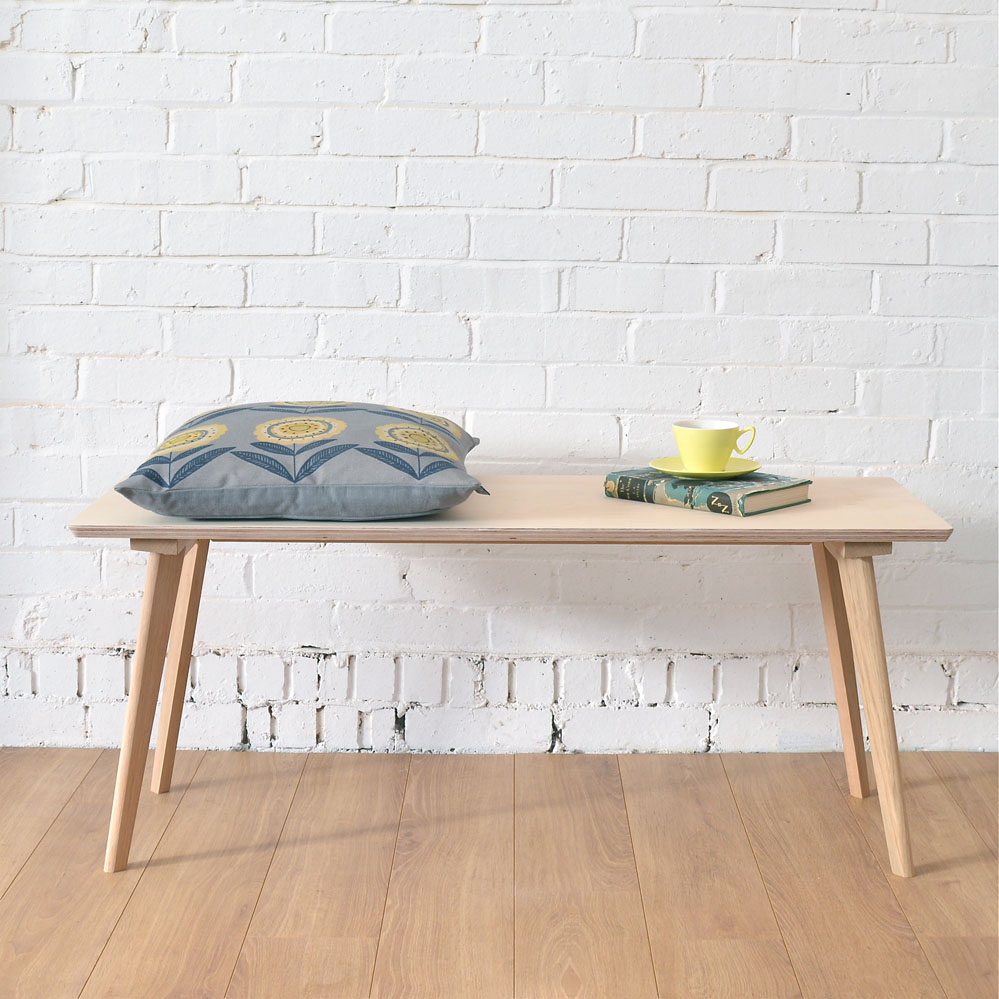 Perky Bench without cushion
Our Perky Plywood Bench was conceived to work in a multitude of places around the home - such as your kitchen, hallway or at the end of your bed. The Perky Bench is a great way to add an extra perch for bottoms, and can be used with or without cushions.
The bench comprises bare oak legs, with a birch ply top which has been finished with oil.
All elements are made in the UK and are exclusive to Winter's Moon.
Dimensions
The bench measures 108cm wide x 39cm deep x 45cm high.
Other Information
This item is made to order, please allow 3-4 weeks for delivery.
FREE postage.