Botanical 'Plant Study' A3 Print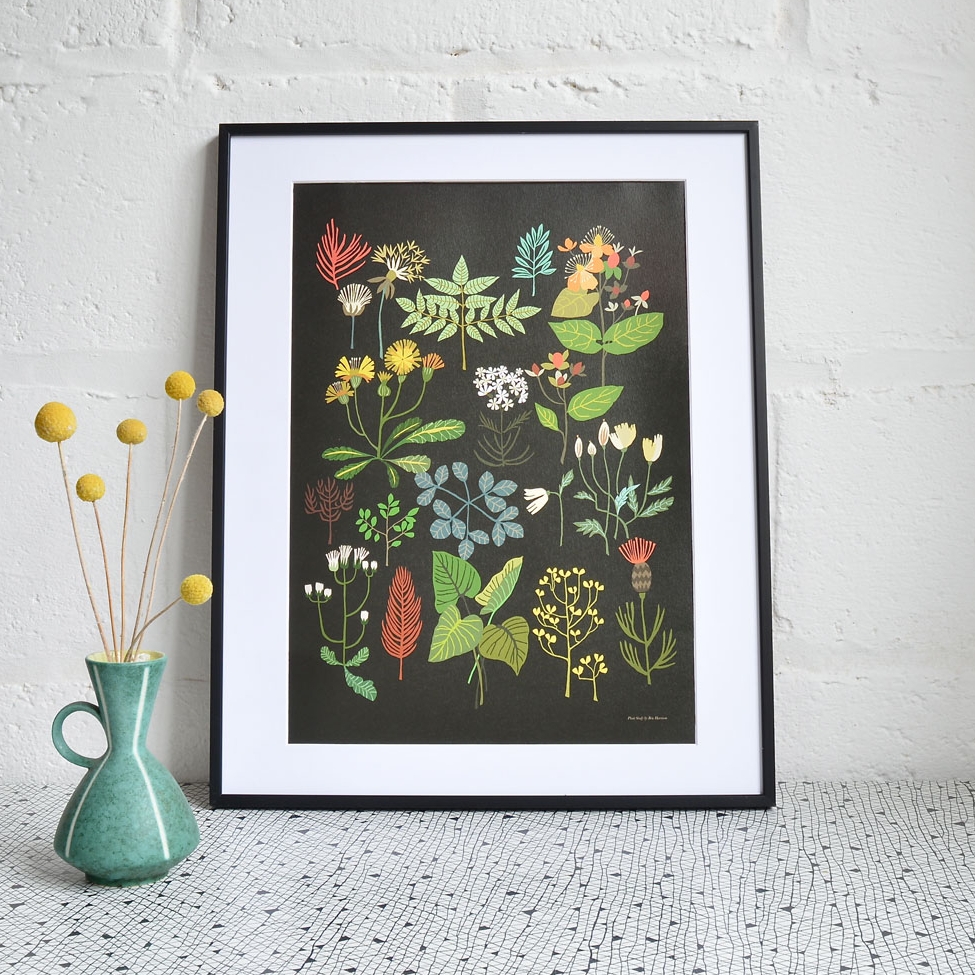 Botanical 'Plant Study' A3 Print
We just love this botanical print! It's the ideal gift for a nature lover or gardener.
Designed by Brie Harrison it is A3 and printed on a sophisticated black ground on a 200 gsm Omnia White quality paper, "Plant Study by Brie Harrison" features discreetly in bottom corner.
Other Information
Available unframed (£26), or framed (£55).
Frame is as shown in image: a slim profile, good quality matt black aluminium frame with high quality acrylic glazing (for angst-free posting), and bevelled white card mount. Measures 40cm x 50cm.
ee other items designed by Brie Harrison here.