Set of 4 Vintage Danish Garden Chairs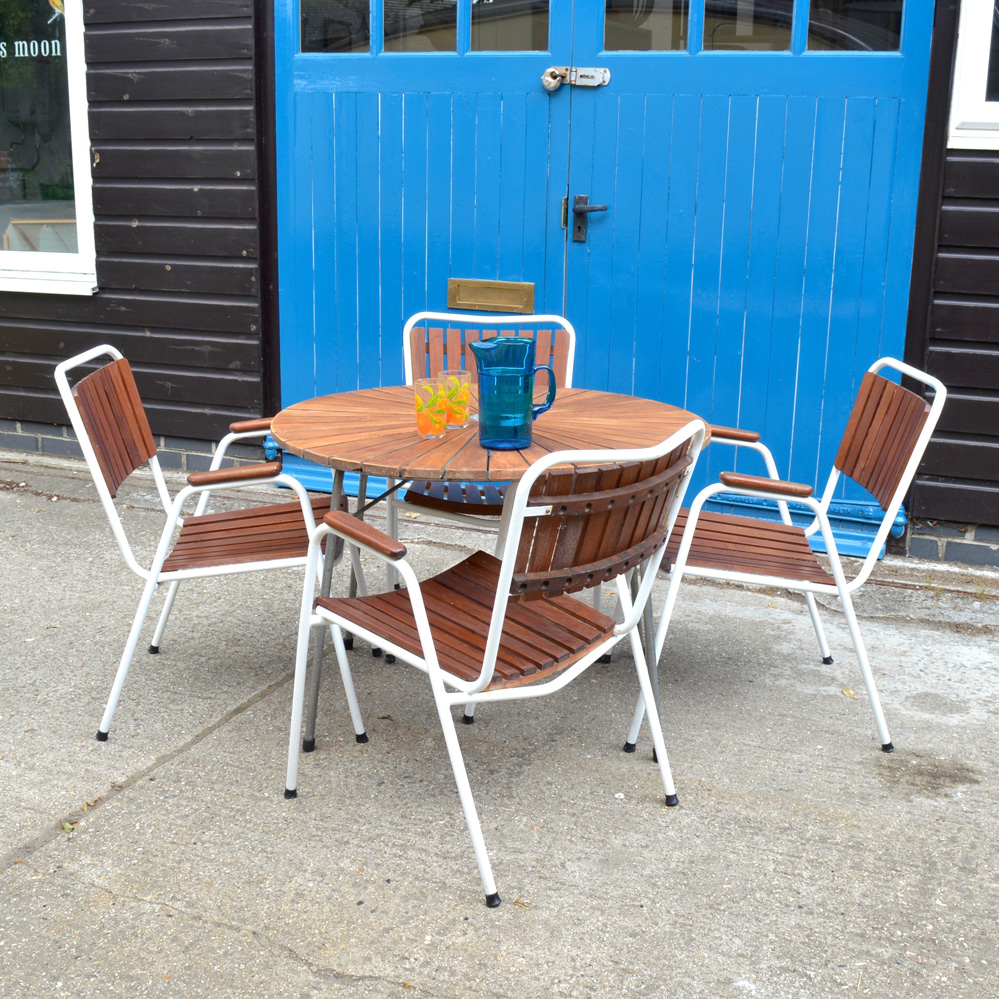 Set of 4 Vintage Danish Garden Chairs
This stylish set of Danish Teak Garden chairs are in ridiculously good condition for their age. The design is both comfortable and looks fab and, with a little care, they will last for years.
The wood is lovely and rich and the metal is mainly clean, there is the odd sign of wear here and there but all very forgivable. And they stack too, so great in terms of storage.
Dimensions
156cm wide x 56cm deep x 78cm high, seat height 42cm.
Other Information
We deliver across the UK. Please email with your post code for a quote. Approximate cost of delivery to London is £35.
sold out